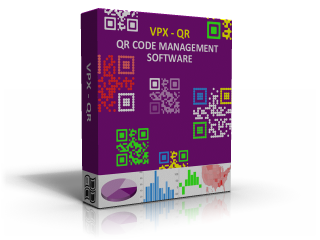 White Label QR Code Campaign Manager
· Generate unlimited dynamic and static QR codes from your own website.
· Edit destination URLs at anytime without re-generating the old QR codes.
· View detailed scan analytics for dynamic QR codes.
· Create permission-based user accounts.
· Retain full access, ownership and control of your data.
$250
This white label application, that has helped many people to track and manage QR codes since 2009, will enable you to create your own dynamic QR codes campaigns and track them from your own server and domain name (website address).
The app supports campaigns for smartphone app downloads from app stores, and mobile websites .
Each campaign on the app is tracked, and gives reports that include real time scans, unique scans, GPS location, device types, and type of media used.
If the tracking code is used, further landing page activity data is gathered such as pages viewed.
The app comes with user accounts, each with its own login credentials. It's therefore possible to sign up users with it.
QR codes generated can be downloaded in vector formats such as pdf, eps, and svg.
With this app, you retain full access, ownership and control of all the campaign and analytics data.
| Title | Description |
| --- | --- |
| Campaign types | Mobile websites, and smartphone app stores. |
| Link & page tracking | Scanned links offer basic reports, and can be edited anytime. Landing page activity is tracked where the tracking code is installed. |
| Reports | Location with/without street view, device types, page views, scans and goals. |
| Bulk QR codes | Generate multiple trackable QR code for mobile websites, PURLs, vCards, or calendars. |
| Billing ( Subscription Version ) | Get paid via PayPal, or Stripe |
| User accounts | Admins, clients, and subusers (subusers Subscription Version) |
| Subscription Plugin ( Subscription Version ) | Adds user account subscription with billing. |
| API | Create campaigns via a simple API. |
| Version | 4.0.0 |
Your server needs to meet the specifications below. You can use this file to test your server.
PHP 7.2 and above
Linux server
MySQL database
JSON enabled
Curl enabled
Ioncube enabled
Zlib enabled
Zip enabled
Mcrypt enabled
Recommended hosting companies